This piece is an example to verify that most of the names spelled as "Tysick" in Ontario appear to have originated from Joseph who came in 1817.

I Found a Lake near Cochrane
called Tysick Lake.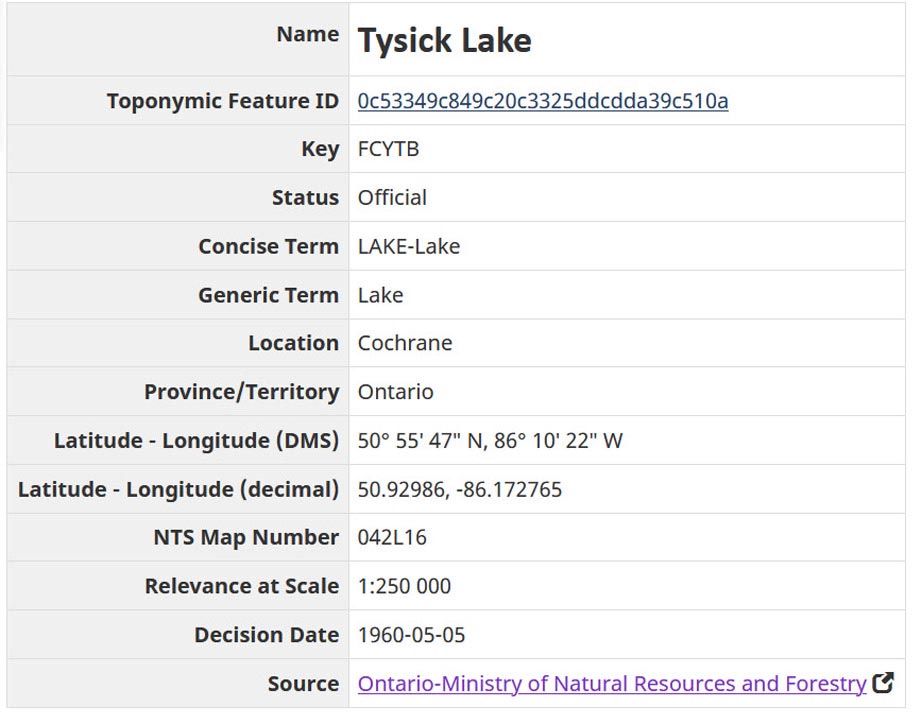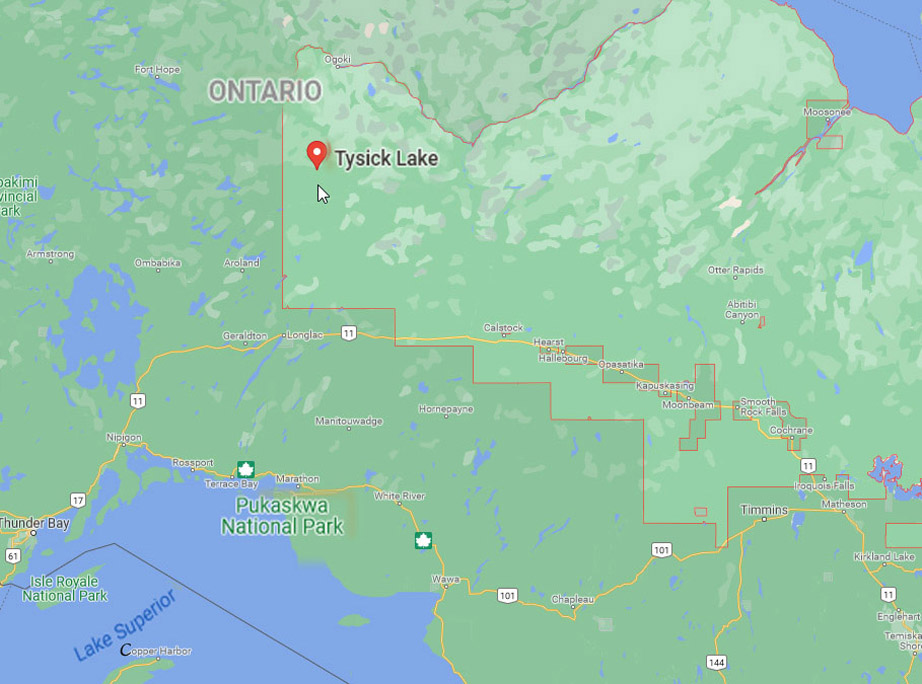 How did it get its name? So I asked the Geographic Names Board
It is a memorial to Norman Tysick killed in the last war!